Try an SBA Business Loan

Is this the best deal in town for Working Capital & Business Debt Consolidation?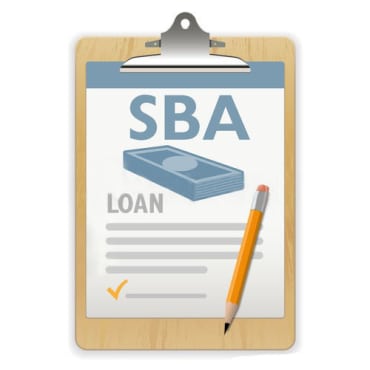 I think you'll agree it's utterly difficult to find low APR small business loans that can be approved in a reasonably short amount of time.  If you've ever asked your bank for an SBA business loan under $500,000 then you may be familiar with having to wait for an answer.  An answer that may not be coming because banks normally give preference to the large SBA business loan requests.
But technology corrects this,
Read on to see if you qualify...

SmartBiz Loans(R- registered trademark symbol) is the leading online SBA loan marketplace that streamlines the application process for loans between $30,000 and $350,000. PLEASE NOTE SMARTBIZ LOANS IS NOT A "LENDER".   The process only takes 7-10 days and the rates are what you might expect from your personal bank. The advantage of the SmartBiz SBA marketplace is it increases the likelihood of approval  because their technology platform matches you with the "right SBA preferred lending bank" with the credit criteria that best fit your particular business profile.

You can quickly pre-qualify in five minutes,
You can receive a conditional approval in 30 minutes,
And receive funding as fast as 7 days after application is completed.
10 year terms

10 year terms mean low monthly payments! And since there are no prepayment penalties, you can pay off the loan at any time and save costs of interest.

Interest
$30,000 - $49,000   8.00%
$50,000 - $350,000  7.00%
Loans have a variable rate of Prime rate plus 2.75% to 3.75%
Fees
4% covers referral and packaging fees. Bank closing costs typically add about another $450 and include standard bank fees though additional 3rd party report charges may apply.
A 2.25% guarantee upfront fee will be assessed from your total requested amount of any amount $150,000 or over.
So figure an additional 4% to the total sum you need or an additional 6.25% for any loan over amount over $150,000

And so who is eligible for an
SBA Business Loan?
Minimum 2 years in business
U.S. based business owned by US citizen or Lawful Permanent Resident who is at least 21 years old
Good personal credit score,

No outstanding tax liens
No bankruptcies & foreclosures in the past 3 years
No recent charge-offs or settlements
No criminal record other than minor vehicle violations
Current on government-related loans
So what are the requirements?
Under $150,000 requires at least a 600 personal FICO 

Over $150,000 requires at least a 650 personal FICO
And the SBSS liquid credit needs to be 150 SBSS minimum
* A soft pull does not impact your credit score. When your loan application proceeds to funding, SmartBiz Loans and its lenders request a hard pull on your credit, which appears as an inquiry on your credit report. This only happens after your application is in the funding process and matched with a lender who is highly likely to fund your loan.


What are the automatic disqualifications?
Bankruptcy or Foreclosure which are less than 3 years old
Any outstanding liens
Any open tax liens, liens with approved payment plans maybe accepted
No delinquencies or defaults on government loans
Owners must be citizens or lawful permanent residents
Also, take a look at the restricted industry list.
Some FAQs and other interesting links :)
How It Works / Working Capital
Success Stories
---
You can get started on your SBA Business Loan with a 'soft pull' of your credit history then click on this link.

Or -

feel free to call or contact us and you can start your application over the phone.
-------------------------------------------------------------------------------

After your soft credit pull, you will then get a response within 5 minutes,
And if you pass then you'll receive a conditional offer within 30 minutes during business hours, 8am - 5pm pacific time.
Would you like a $100 new customer bonus?  If you begin your SmartBiz SBA Working Capital loan through Funding Factoring Solutions by using this link or calling in and we will begin your loan then Funding Factoring Solutions would like to send you a $100 new customer bonus upon approval.

What will you need after a successful soft credit pull?
---
And that is it!!!
In a minimum of 7 days of a completed application, you could have your SBA Business Loan approved at an excellent rate with perhaps the best interest rates available to small businesses.
---
Click back to Business Loans page.

Click back to Home page.

---
---